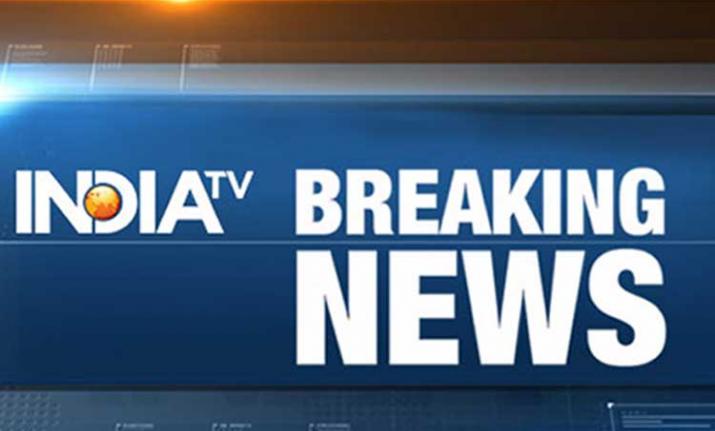 Daily dose of news plays very important role in our daily life. For some people, the morning is incomplete without knowing about what's happening across the world. Some digital-savy people have a habit of consuming news even when they are travelling or in their free time. In today's world, where people rely on news websites for everything that's happening around, IndiaTV News provides you all breaking news, latest news, breaking story videos, Live TV and top shows of IndiaTV, country's leading news channel on a single platform to ensure you don't miss anything important.
Internet, Twitter, Facebook are buzzing with breaking news and news alerts from India and rest of the world. You can find here the LIVE COVERAGE of all breaking news alerts and latest news updates on just one page. IndiaTV Digital covers all top news as and when it happens and ensures its readers don't miss anything important.
Breaking News of September 23: 
6:00 pm: Surgical strike is a weapon of surprise. Let it remain a surprise: Army Chief General Bipin Rawat on being asked 'if Army will carry out another surgical strike'​
5:37 pm: Truck gets washed away from the road into flooded Beas River in Kullu
5:28 pm: Normal life disrupted following heavy rainfall and flash flood in Kullu.
5:01 pm: Protestors set Dumbriguda police station on fire against the murder of two TDP leaders in Visakhapatnam
4:34 pm: Security tightened along Odisha border following maoist attack in Andhra Pradesh's Visakhapatnam in which 2 politicians (TDP's Kidari Sarveswara Rao & Siveri Soma) were killed. BSF,SOG, CRPF & other state forces put on alert: RP Koche, IG Operation (Anti-Naxal activities), Odisha
4:09 pm: Goa Chief Minister Manohar Parrikar will continue to lead the government of Goa. Changes in the cabinet will be announced soon: BJP President Amit Shah
3:57 pm: A house collapses in J-K's Samba following heavy rainfall in the region since last night.
3:42 pm: When you lose in elections, you can only put blame on others&say wrong has been done.These are just excuses.They can do nothing else. You can't say that you are not popular anymore: Captain Amarinder Singh, Punjab CM, on SAD allegations of misuse of govt machinery in the polls
3:40 pm: Credit goes to our workers & voters of Punjab. Ppl supported our party&responded to govt's policies for farmers' debt waiver&steps taken by our party against drug menace.Overall,it's a total support:Punjab CM on Congress wins majority seats in Zila Parishad&Panchayat Samiti polls
02:58 pm: Sixteen dead in rebel attack on DR Congo village (reports AFP)
02:50 pm: We demand a Joint Parliamentary Committee (JPC) on Rafale deal, without a JPC the truth will not come out, the issue has now become global: Akhilesh Yadav (ANI)​
02:31 pm: Vehicular traffic blocked on National Highway 3 near Aut in Himachal Pradesh's Mandi district due to water from flooded Beas river entering the highway
01:57 pm: Araku MLA Kidari Sarveswara Rao and former Araku MLA Siveri Soma shot dead by Naxals in Dumbriguda Mandal, in Andhra Pradesh's Visakhapatnam
01:51 pm: Prime Minister Narendra Modi launches world's largest health care programme 'Ayushman Bharat' in Jharkhand
01:42 pm: Prime Minister Narendra Modi launches health protection scheme "Pradhan Mantri Jan-Aushadhi Yojana" (PMJAY), and 10 health and wellness centres in Jharkhand, Ranchi
01:21 pm: Jammu-Srinagar national highway closed after landslide in Ramban district
12:56 pm: Indian Navy Ace Sailor Abhilash Tomy who was injured and incapacitated day before has been tracked by the Indian Navy Reconnaissance aircraft
11:46 am: Pankaj and Manish, prime accused in Haryana's Rewari gangrape case have been arrested
11:18 am: President condoles death of filmmaker Kalpana Lajmi
10:24 am: Let me tell you, those who are to speak have spoken. Merely because somebody can resort to untruths and vulgarity is no reason for the PM to participate in a debate of this kind: FM Arun Jaitley on why PM Modi has not spoken on Rafale deal (ANI)
10:17 am: It's highly objectionable statement. Surgical strike is something India should be proud of. Your patriotism is questionable if you are ashamed of it and refer to it in a derogatory manner: FM Jaitley on Rahul Gandhi's tweet saying 'Rafale Deal was a surgical strike on forces' (ANI)​
10:05 am: Congress can believe anything, but you must remember a basic principle of conduct, which for centuries has ruled throughout the world. Which is 'Men may state inaccurate facts, circumstances never lie.': FM on if Congress will only believe Hollande's first statement (ANI)
10:02 am: I won't be surprised if the whole thing is orchestrated. On August 30, why did Rahul Gandhi tweet 'some bombs are going to burst in Paris'? And then what happens is in perfect rhythm with what he predicted: FM Jaitley on Hollande's statement (ANI)
09:47 am: Public discourse is not a laughter challenge, you go and hug someone, wink at someone, then keep giving wrong statements. In a democracy you have right to criticize but the choice of words should be such that it shows some semblance of intelligence: FM Jaitley on Rafale deal
09:28 am: Encounter breaks out between security forces and terrorists in Mir Mohalla in Pulwama district of Jammu and Kashmir
09:11 am: Filmmaker Kalpana Lajmi passes away at 64
08:02 am: Delhi's Jagatpur flyover now open for public
07:23 am: Former NC MLA, two other leaders join Congress in Jammu and Kashmir
06:40 am: Petrol at Rs.82.61/litre in Delhi, Rs.89.97/litre in Mumbai; diesel at Rs 73.87/litre in Delhi, Rs 78.53/litre in Mumbai
06:07 am: Prime Minister Narendra Modi will roll out the Centre's flagship Ayushman Bharat -Pradhan Mantri Jan Aarogya Yojana in Ranchi today
source:-indiatvnews.