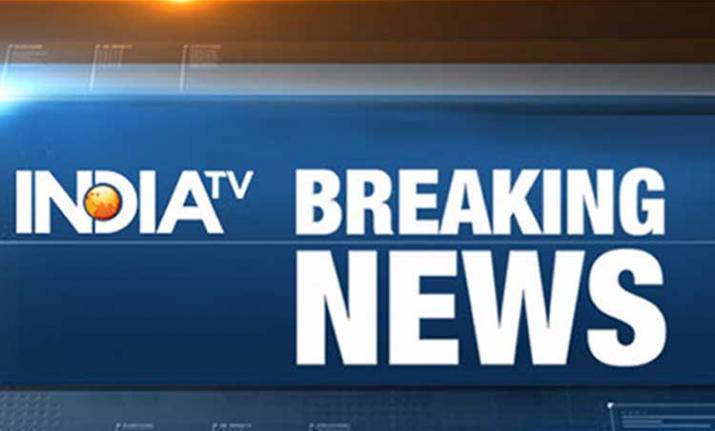 Twitter is buzzing with breaking news and news alerts from India and rest of the world. Here is the live coverage of all breaking alerts and latest updates from the micro-blogging site on one page:
Breaking News of August 22:
02:29 pm: Congress MP Shashi Tharoor held high-level briefings at the United Nations Headquarters in Geneva on Aug 20-21 on Kerala floods, to identify avenues through which international organisations, the UN and the Red Cross can support relief, rehabilitation and rebuilding operations in Kerala
02:27 pm: UK police cordon off, shut down Huddersfield BMI Hospital until Thursday amid 'ongoing major incident'. Blood reported outside the hospital entrance, according to a local journalist (reports UK Media)
02:14 pm: We're sending 25 trucks consisting of 7 MT of relief material including eatables and water. It'll be taken to Trivandrum via Airforce planes. I thank all who have contributed in providing relief material, we'll keep sending more to flood-hit Kerala: UP CM Yogi Adityanath in Lucknow
02:13 pm: 2000 additional state buses will be functional locally from August 25 to August 27 on the occasion of Raksha Bandhan: Maharashtra State Road Transport Corporation
01:18 pm: Fire at Doordarshan Bhawan in Delhi doused, no casualty has been reported
12:57 pm: Fire breaks out in an AC plant of Doordarshan Bhawan at Delhi's Mandi House, 4 fire tenders present at the spot
11:06 am: Unidentified bike-borne terrorists fire at main gate of CRPF's 30th Battalion's G Company in Bijbehara's Hassanpora, Jammu and Kashmir; escaped after guard fired in retaliation. No injuries reported
11:04 am: Two dead, 14 injured in fire that broke out at Crystal Tower in Mumbai's Parel, fire doused now
10:33 am: Congress Spokesperson Jaiveer Shergill receives a cease and desist notice from Anil Ambani led Reliance Infrastructure, Reliance Defence and Reliance Aerostructure, asking him to restrain from speaking on Rafale, failing which he will face legal consequences
10:31 am: Fire that broke out in Mumbai's Crystal Tower near Hindmata Cinema in Parel area earlier today has now been doused. Fire brigade officials have gone inside the building to search for any trapped person inside. Total eight people rescued and have been sent to KEM Hospital
10:04 am: 
10:00 am: Mumbai fire increases to level-3. Twenty fire tenders rushed to the spot where fire broke out on the 12th floor of the tower. Those trapped are being rescued with the help of cranes, some taken to hospital
09:51 am: Police personnel shot dead by terrorists outside an eidgah in Kulgam's Zazri Pora, Jammu and Kashmir
09:44 am: The BSE, NSE, forex, money market, bullion and other major commodity markets will remain closed today on account of Bakri Id
09:03 am: Fire breaks out in Crystal Tower near Hindmata Cinema in Mumbai's Parel area, ten fire fighting tenders rushed to the spot
07:10 am: Fire breaks out a plastic godown in Delhi's Paharganj area, fire tenders present at the spot
07:01 am: Case registered against Shiv Sena corporator Namdev Bhagat for allegedly molesting a 19-year-old student in Navi Mumbai, Maharashtra
06:51 am: BJP affiliate Shabir Ahmad Bhat was shot dead by terrorists at around 2:30 am late on Tuesday at his home in Pulwama's Rakh-e-litter, Jammu and Kashmir
06:19 am: 6.7-magnitude earthquake hits Vanuatu
06:18 am: Facebook removes more than 650 pages, groups and accounts linked to Russia and Iran intending to disrupt US election
06:15 am: US President Donald Trump's ex-lawyer Michael Cohen pleads guilty to fraud, campaign finance violations
06:14 am: US President Donald Trump's former election campaign chairman Paul Manafort found guilty of fraud, but jury deadlocked on several counts
06:12 am: Strong magnitude 7.0 earthquake shakes Venezuela
source:-.indiatvnews.