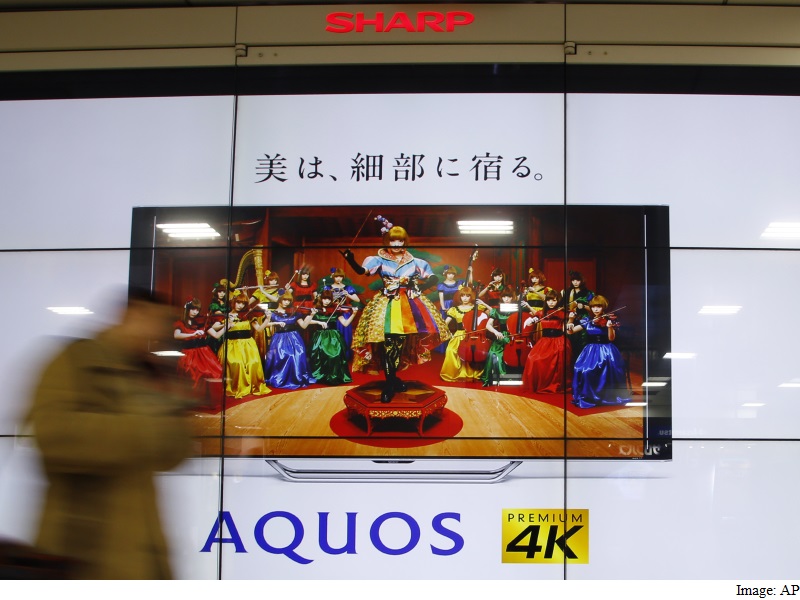 Taiwan's Foxconn Technology Group won a board vote to take control of struggling Japanese electronics maker Sharp Corp. but then said it would postpone signing a definitive agreement because of "new material information."
Under an agreement announced by Sharp, Foxconn, the parent of Hon Hai Precision Industry Co., would control 65.9 percent of Sharp after buying new shares at JPY 118 apiece. That's 32 percent less than Wednesday's closing price. Sharp shares slumped 14 percent after details of the deal were announced.
The board of the century-old consumer electronics maker had to choose between Innovation Network Corp. of Japan's plan to restructure by spinning off businesses, or staying whole under a foreign parent. Foxconn, the main assembler of Apple's iPhone, is aiming to take over one of the largest suppliers of screens for phones and tablets. Chairman Terry Gou is seeking to broaden Foxconn's remit, transforming it into a company that also makes key electronics components and devices.
"Sharp shareholders face a large dilution, but at least the stock isn't worthzero," said Atul Goyal, an analyst at Jefferies Group. "It isn't a victory for Sharp shareholders. And I'm not at all sure if this is a victory for Foxconn and its shareholders may see that money simply evaporate."
Sharp finished Thursday at a nine-month low of JPY 149. It would raise JPY 484.3 billion (roughly Rs. 29,552 crores) from the sale of shares to the Taiwanese company, according to a filing. Foxconn would also put down a 100 billion yen deposit that Sharp can keep if the sale, which is contingent on shareholder approval, doesn't go through.
Foxconn put out a statement late Thursday raising questions about the final agreement.
The emailed statement read in its entirety:"We acknowledge receipt of a notice today from Sharp's board choosing us as their preferred partner. After receiving new material information from Sharp yesterday morning, we have accordingly informed Sharp last night (before their board meeting on 2/25) that we will have to postpone any signing of a definitive agreement until we have arrived at a satisfactory understanding and resolution of the situation."
Sharp had no immediate comment on Foxconn's statement.
Foxconn had proposed a total rescue plan worth about JPY 660 billion, a person familiar said previously. Hon Hai's shares closed 2.6 percent higher on Thursday, before Sharp outlined details of its deal.
As part of the deal announced by Sharp, Foxconn would buy JPY 100 billion of preferred shares owned by Mizuho Financial Group and Mitsubishi UFJ Financial Group, or half of each bank's holdings. Mizuho ended 2.7 percent higher while MUFJ closed up 1.8 percent.

[SOURCE:-gadgets.ndtv]