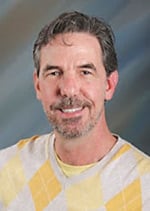 There has been a dangerous new development in the constant calls we receive concerning "support scams." My regular reader is familiar with the scam where you may Google a support phone number for Microsoft, Norton, McAfee, Garmin GPS, and a litany of other companies. You'll inevitably come across a phone number that promises to be the official support for the company. It almost never is.
People call these numbers and get talked into letting a stranger take control of their computer. The stranger will inevitably find lots of horrible problems with the computer and offer to fix them for $150 to $500. It is all a scam, of course.
We have recently seen a dramatic uptick in the scammers installing software on the computer that will allow them to take over a computer when the owner is not looking. They can click on your icon for your bank account and transfer money. They can log into your Amazon, eBay, Sears, or Walmart accounts and buy stuff. They sometimes demand money and corrupt your computer so it will not boot if you refuse to pay. In short, they can wreak havoc on you. I have removed remote access from dozens of computers this month and hopefully averted financial disaster for my clients.
So the first rule is, as I've stated many times before, to NEVER let anyone access your computer. Just don't do it. Always call a local computer professional instead. The key word here is "local." You want to be able walk into their office and personally wrap your fingers around their necks if they try to scam you.
So if you have ever allowed someone else into your computer you need to inspect your computer to make sure you haven't left your back door open to scammers. The first step is to find your list of installed applications and uninstall anything that looks like it may be remote control software. This can be difficult to tell for the uninitiated, unfortunately. But you'll generally be looking for entries that read, "Logmein" or "ConnectWise" or "Remote IT." But there are many more and some of them don't look like remote access software.
You need to become familiar with the "task bar" on a Windows computer. There is a little "up" arrow that resides close to where the date and time is displayed in the lower right hand corner of your screen. Click that arrow and hover over the icons listed there. A little balloon will come up giving you a clue to what the icons stand for. You'll usually see your antivirus program, and perhaps a graphics control panel icon. These are programs that are running in the background on your computer. If you see one that has some resemblance to "remote access" you need to uninstall it from your programs list.
I wish I had room to tell you all you need to know about how to identify these remote access programs but it will have to suffice to say that you should never let anyone take control of your computer unless you personally know them.
source:-courierjournal.