The Startup India, Standup India event that was held last week created a perfect media storm. DIPP secretary Amitabh Kant, who is credited with driving the Make In India campaign organised the equivalent of a TED Talks event, featuring a livewire act of A-listers, from politicians and bureaucrats, to billionaire tech oligarchs and tech entrepreneurs, all in one venue. They talked about why India is the greatest, and what it takes to be a successful startup entrepreneur, against the backdrop of agency-proofed catchphrases (We Unobstacle, Ecosystem Minus The Trappings Of The System, Creating Creators, etc.), followed by a headlining act that saw many announcements that everyone's heard about by now.
(Also read: Startup India Action Plan: PM Modi's 12 Big Announcements)
The venue was packed to the gills, and even if you weren't a part of it, the announcements made were meaty enough to make any entrepreneur take notice. The Rs. 10,000 crore fund of funds, announced in the 2014 Union Budget, has been concretised into an action plan that comes on the back of a funding winter in the startup ecosystem. The fourth quarter of 2015 saw a halving of VC investments according to CBInsights. The government's Rs. 10,000 crore innovation fund will be the most hotly contested and closely examined piece of the funding pie.
(Also read: Startup India: What 13 Startup Founders Want From the Government)
On the face of it, a lot of the details in the action plan are providing a bottom's up approach to entrepreneurship, making it easier to incorporate and dissolve a company. But there are a lot of caveats along the way, hoops that a startup must jump through to take advantage of these benefits. It requires certification from an inter-ministerial board, setup by DIPP, and the DIPP "may publish a 'negative' list of funds which are not eligible for this initiative." Here's what startups need:
Obtained certification from the Inter-Ministerial Board, setup by DIPP to validate the innovative nature of the business and:
a. be supported by a recommendation (with regard to innovative nature of business), in a format specified by DIPP, from an Incubator established in a post-graduate college in India; or
b. be supported by an incubator which is funded (in relation to the project) from GoI as part of any specified scheme to promote innovation; or
c. be supported by a recommendation (with regard to innovative nature of business), in a format specified by DIPP, from an Incubator recognized by GoI; or
d. be funded by an Incubation Fund/Angel Fund/ Private Equity Fund/ Accelerator/Angel Network duly registered with SEBI* that endorses innovative nature of the business; or
e. be funded by GoI as part of any specified scheme to promote innovation; or
f. have a patent granted by the Indian Patent and Trademark Office in areas affiliated with the nature of business being promoted.
This seems to go against the grain of unshackling startups, and instead is creating another layer of registration and paperwork for a startup. Sumanth Raghavendra, founder of Bengaluru-based Pitchdeck argues that artificial incentives like tax benefits lead to distortions and abuse. Besides, startups hardly book profits in the first few years of their operation, and some have wondered if this is just another loophole that older companies will use to dodge paying taxes.
Deepak Shenoy of Capital Mind, who has written an e-book on the Startup Tax and how it affects India's angel funding environment, points out that the proposed tax benefits are illusory.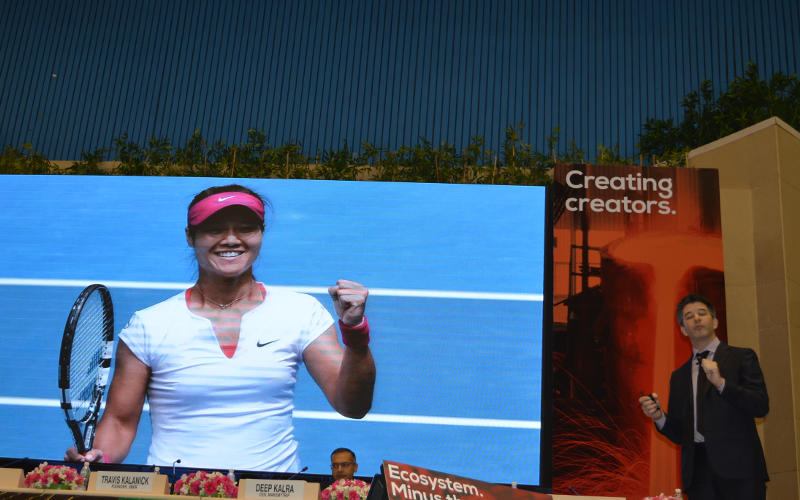 They say the road to hell is paved with good intentions. Will this new startup fund be focused on moonshot startups, social enterprises, or motivated by pragmatism? Will it be more successful than traditional VC funding and translate into valuable businesses that survive in the long run? The startups that appropriate these funds will be keenly observed. It takes a long time to incubate a high technology startup into a profit making company, and funding is the oxygen a startup needs to breathe. This fund could be the golden ticket for many startups, who would be wise to internalise Uber CEO's Travis Kalanick's talk on why hustle is important for an entrepreneur.
Right now, what's perhaps most interesting is the possible outcome of the five hundred government run incubators, or tinkering labs, in the long run. Access to labs and fabs, 3D printing facilities, subsidised access to a workstation space with high speed Internet will be valuable infrastructure for the student and entrepreneurial class, especially in Tier-2 and Tier-3 cities. These could be sandboxes on which a lot of first-time Internet entrepreneurs and engineers could harness their skills.
However, in India there's a long history of good ideas and little implementation. As of now, Startup India risks being nothing more than a catch phrase, and the government will need to implement these ideas quickly if it is to really make an impact.
[SOURCE:-gadgets.ndtv]