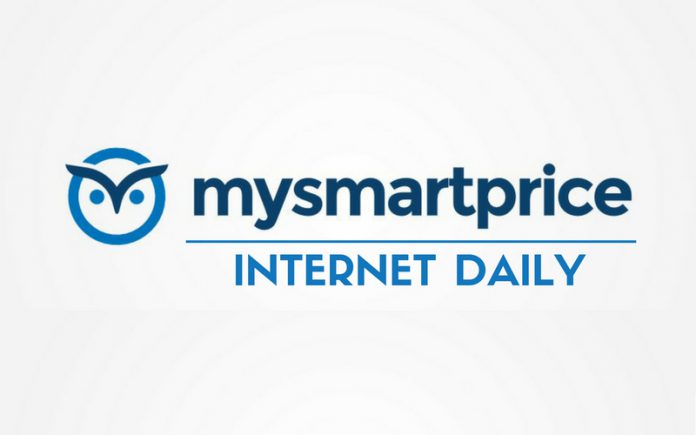 In today's internet daily, we bring you the latest from Truecaller, Twitter, YouTube, WhatsApp, Google, and Amazon. Scroll down and get yourself updated on the current tech affairs in a single read.
Truecaller Acquires Chillr Payment Service
The caller-ID service has announced that it has acquired the payment service Chillr, in India. Truecaller, which is normally used to check phone numbers, and block spam SMS and calls, will venture into mobile payments with this acquisition.
Truecaller Pay was announced in 2017, but now, the service will provide more to its 150 million users. You will soon be able to pay utility bills and make payments across 300 partner services using Truecaller Pay. All this is coming with Truecaller 2.0.
Twitter Rolls out Video-Ads in India
On Wednesday, Twitter started rolling out its video ads that appear in-stream to advertisers in the country. According to Twitter, in-stream video ads capture the audience better. The company is partnering with video publishers who can share ads in a safe way with all its followers.
Brands such as Amazon, LG, Reliance, Air Vistara, Tata, Lenovo, and many others will be starting in-stream video ads on Twitter. The roll-out is also happening in other regions such as Brazil, Japan, France, Saudi Arabia, Spain, Mexico, UK, US, Canada, Australia, and the UAE.
Twitter Highlights Big stories and Events in New App Update
The latest update for the Twitter app brings in some notable changes to how it shows major stories and events. The app will now highlight the most important and biggest news stories and events.
Since its the World Cup season now, you should see tweets about the World Cup first. Similar high-profile events and stories will now take the center stage on Twitter. Users would be alerted of such stories, if they are of interest to them. A dedicated page on the web portal would also promote such news.
On the app, you will see these stories as soon as you launch Twitter. When you tap on a notification, you will be taken to a page that shows interesting tweets, photos, and videos related to the topic. This content would be curated by both human and computers, for maximum impact.
Mozilla Working on Browser with Voice Control
Yes, you heard that right. Mozilla is apparently working on a new web browser that you will be able to control with your voice. The new browser is called 'Scout', and you will be able to ask the browser to read you an article or search for a query using voice.
We are not sure if this is going to work, because Voice recognition is still not that great. However, this would be a very different browser, and some people may like that. No launch dates have been revealed yet and it is still in an early development stage.
Amazon India to Launch Audible Service During Diwali
If you're into Audio-books, then you may have heard of Amazon's offering called Audible. The online retailer plans to launch the Audible service in India during Diwali this year. The service would include local audio-books that would be narrated by Indians.
Amazon had recently announced a deal with Chetan Bhagat, where it would publish books on its portal. The first title is said to be released in October this year. These books would also be available on Audible. The beta service for Audible was started last year, and several customers and Amazon employees were given access. We have no idea how much it would cost to get a membership, but Amazon US Audible service starts at $14.95/month.
Amazon Announces new Lending Service for Sellers
Amazon also announced a new Lending platform for sellers in India. Sellers, on this platform, can select different rates and other offers for their products. Thanks to the Seller Lending Network, sellers will be able to use Amazon India's APIs.
You will currently find six lenders on Amazon India, and India is the first country where Amazon is launching such a platform for sellers. Lenders would get access to the service via a Lender Central platform. This is great news for both sellers and lenders selling their products and offers on Amazon India.
WhatsApp will Work on Android Gingerbread Devices till 2020
Do you own an Android smartphone that is running Gingerbread OS? Are you worried that you may not be able to use WhatsApp? Don't, because WhatsApp recently announced that it will support its app on Gingerbread devices till February 1, 2020.
Google released Gingerbread in 2010, so WhatsApp is basically providing support for 10 years, and that is great. As of June 2018, about 0.3 percent of active Android devices are still running the Gingerbread version. That's not a lot, but it is still great that WhatsApp has promised support to these devices.
YouTube App Gets Better Control for Break Reminders
The YouTube app had a break reminder for when you are completely glued to the service. This is a great way to take a break, and doing so is important for your health. Therefore, in a new update(server side), the YouTube app now gets more control over the time settings for Break reminders.
You can now set reminders for hours and minutes, as compared to only pre-determined intervals in the previous versions. Good job, Google!
Australian Man Wins Right to Sue Google
In other Google news, a man in Australia has won rights to sue Google over self-defamatory results that appeared on Search. A picture of the man appears when you search for Melbourne criminal underworld, and this depicts him as a criminal.
The Australian High Court has ordered Google to pay for his court costs after ruling that he has the right to sue the search giant. Well!
source:-mysmartprice.