Gamers are a perfectionist bunch, so while the Razer Phone 2 got a strongly positive response in last week's poll, it caught some criticism too. It seems that those who voted against the Razer see the Asus ROG Phone as the true leader in smartphone gaming instead.
One point that came up often is that the ROG has an extra USB-C port for accessories. And a 3.5mm headphone jack – this is pretty vital as many multiplayer games rely on voice chat for coordinating with your teammates. Heavyweights PUBG and Fortnite have native support for voice chat.
But you need a low-latency connection for gaming, so regular Bluetooth audio will not cut it, you have to buy pricier aptX Low Latency headphones. Okay, okay, we won't turn this into a "bring back the audio jack" rant.
Still, on the topic of accessories, some of you were unhappy with touchscreen controls and want hardware controls. Razer has thought of that, the Raiju Mobile is a Bluetooth controller with a clip to hold the phone. And it costs $150/€150 (well, there are cheaper third-party accessories out there).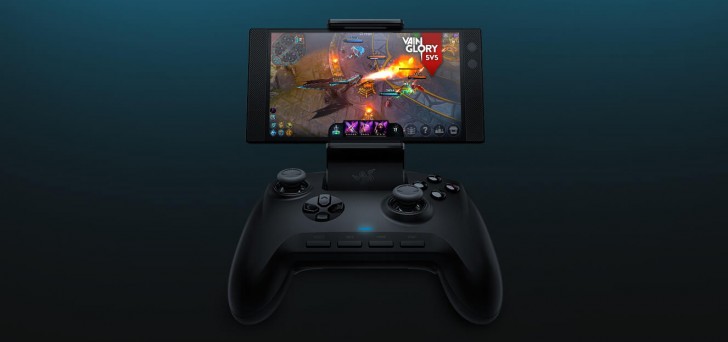 And some are not convinced by the 120Hz screen. Unfortunately, this is something you need to experience in person – there's really no way to recreate the experience on a 60Hz monitor with a 60fps video.
All things considered, the Razer Phone 2 is a formidable entry in the smartphone gaming field. But if the phone can entice some of the non-gaming audience, it will be an even bigger success (it is a highly capable Android flagship, after all).
["source=gsmarena"]